Hi, I'm Ivy
Hi! I'm Ivy, spiritual life coach and magical mentor. I love helping witches live their best lives! This might look like developing a sustainable spiritual practice, attaining goals to achieve their desired lifestyle or even just learning the how-tos of witchcraft or Wicca.
I've always loved helping people learn and grow. I started teaching and helping people while I was still in elementary school. In fifth grade (age 10), I was asked to help a few first grade kids who'd fallen behind in their reading and spelling skills. I enjoyed it so much that in middle school, I volunteered to be part of a peer counseling group. We would team up with younger kids to help them feel not alone- this is where my coaching training began. Yeah, I know it sounds a little silly, but we learned how to NOT give advice, how to let the other person drive the conversation, and help them realize their options.
Fast forward a couple of decades, and I found myself putting these concepts into practice once again as the high priestess in a coven. One of the responsibilities as the head of a coven is spiritual counseling and mentorship. This includes helping people realize their options when it comes to moving forward on the path, learn how to open themselves up to messages and types of connection. For every person –even within a coven- this journey is unique and deeply personal; a one size fits all approach doesn't work. That's where coaching comes in.
The curriculum I developed as our initiatory program was training-based, but with a high priority placed on individual learning. I not only taught how (and why) ritual was performed, but taught the coven's students how to create their own ritual liturgy. I believe that the best way to learn is by immediately putting what we learn into practice- we tend to remember what we DO more than things we simply read or are taught. This curriculum ended up being the basis for my signature group program: The Independent Witch Program.
In addition to my group program, I've also created an individual 1:1 coaching program and a 1:1 hybrid training for those who want to take on the mantle of Pagan leadership.
Ok, I'm getting ahead of myself.
I came to the craft – or I guess I should say the craft came to me- through several venues. Growing up, I didn't often go to church, and when I did, it was with friends. Instead, I grew up in a household where we believed in Jesus, but also metaphysical concepts as well. I was a girl scout for years, and my troop focused heavily on nature and world cultural practices (alongside the camping and crafts, of course). Being aware of our surroundings and able to name all of the local trees was just part of my life. In my late teens, I picked up a book on magick, thinking it would be funny. What I didn't know was that book would set me on a journey that would last decades.
Like most witches new to the craft, I absorbed every book available to me. I made copious notes in my Book of Shadows, and was a little nervous about trying ritual and spells. Baby step after baby step, I moved forward on my Craft path. I wished for a teacher, but that wasn't in the cards. The only classes that were taught were at least 20 miles away. That might not seem very far, but when you are traveling in Los Angeles, it could take hours. I ended up joining a new coven in the South Bay, as I worked near that area.
This coven was led by a woman who wanted to allow the newly created coven to dictate everything- from structure, to classes, to ritual, etc. That sounds lovely in theory, however everyone had extremely different backgrounds, beliefs and expectations and the coven seemed to fall apart early on. The high priestess could no longer handle the pressure and left. Instead of dissolving the coven, we voted in a new leader- me. Of course, this didn't solve the problem of mixed expectations and after several rituals where literally no one showed up, the coven was dissolved. The lessons learned as part of this coven were many. These lessons served me well when I decided to start my own coven.
I solved the issues that the previous coven had by creating a new group with clear expectations, bylaws, and a transparent curriculum. And so, the coven was born fifteen years ago, and still lives on in its current iteration –Temple Sophia- here in Orange County, California. I've learned tons from these experiences, and still weave these lessons into my programs. As a high priestess, I'm constantly teaching as well as learning from my sisters.
I believe everything you need to live your best magical life already lives within you. I love helping other women connect with their inner self, and learn more about themselves and their environment.  I can't wait to share my knowledge with you in my mentoring programs, and coach you through the challenges that keep you up at night, sister. Check out my Work With Me page for some free resources, and come hang out with me in the Rising Fire Tribe and start creating your magical life!
---
Professional Bio
Ivy is a wife, Wiccan high priestess, ritualist, devotee to Aphrodite and a fur momma to two adorable fur-babies.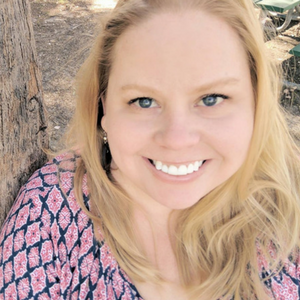 Growing up with a love of nature and the earth, it was natural that, after a long and twisty path, Ivy came to walk alongside the divine feminine. She believes that the goddess lives in each of us, and aligning ourselves with our inner goddess leads to happiness and abundance. 
She is the high priestess of Temple Sophia in Orange County, and the creatrix of Real Life Witchery group on Facebook. She also leads women's circles and teaches classes and workshops in the Orange County area, as well as online.
May your path be amazing and magical!